Het Schoonheidssalon – L'occhio di Chloé
Supreme Definition Facial Cream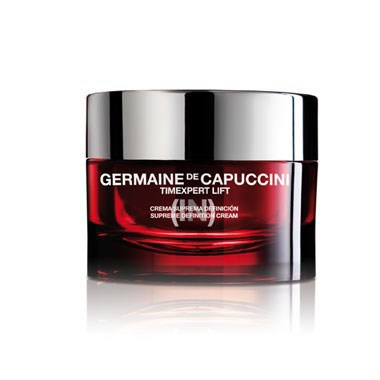 Supreme Definition Facial Cream
Geschikt voor alle huidtypes die last hebben van een verslapte huid. De gelaatsvolumes worden voller en opnieuw gepositioneerd, heeft een aanspannend en liftend effect.
Cohesie van de huid wordt versterkt en de gelaatsovaal krijgt nieuwe vorm. De onderhuid wordt opnieuw dichter en compacter. Lijnen en rimpels worden minder zichtbaar en gladder.
Vanaf 35 jaar of jonger dan 35 jaar na ziekte, felle afslanking of preventief.
's Ochtends en 's avonds verdelen over gelaat, hals en decolleté en volg daarbij de specifieke handbewegingen. De toepassing ervan is echt een ritueel van verfijning.
1. Zachte bewegingen met de handpalmen in opwaartse richting.
2. Knijpbewegingen uitvoeren.
3. Glijdende bewegingen met beide wijsvingers.
4. Strijkbewegingen met de handpalmen in opwaartse richting.