Het Schoonheidssalon – L'occhio di Chloé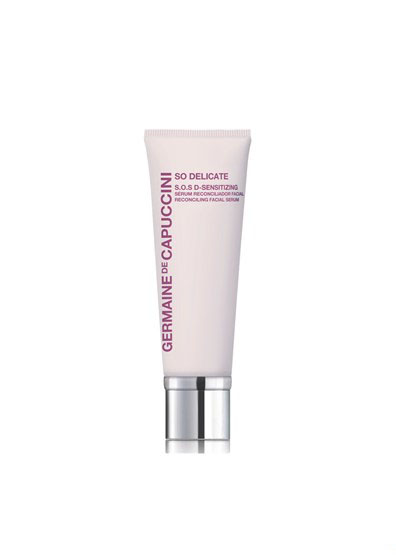 Specifiek voor de meest gevoelige huidtypen, versterkt de huid en activeert de natuurlijke weerstand.
Een serum dat ultra-kalmerend, antioxiderend en herstellend werkt. In combinatie met Tolerance Care of Tolerance Rich Care gebruiken.
GEBRUIK:
Reinig en toniseer gelaat, hals en decolleté en breng vervolgens enkele druppels S.O.S D-SENSITIZING aan voorafgaand aan de TOLERANCE CARE (normale huid) of de TOLERANCE RICH CARE (droge huid).
Aanbevolen voor de gevoelige en reactieve huid.
Inhoud: 30ml